Student Art Show for Earth Day
We've launched a student art show alongside our fundraiser for RAVEN Trust's Pull Together campaign. The works comes from three East Van classrooms whom we connected with after our Fireweed fundraiser and art show on Inauguration Day. The classes visited Bandidas to study art and its role in democracy, and returned to their classrooms to create their own works of response to the election results.
Here are a few images of the art that resulted from that visit: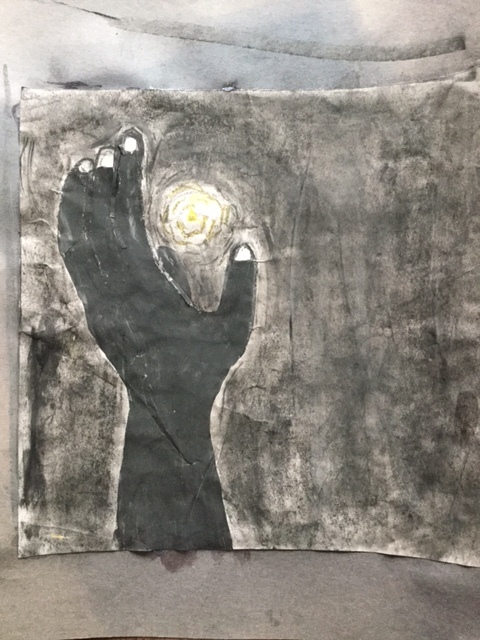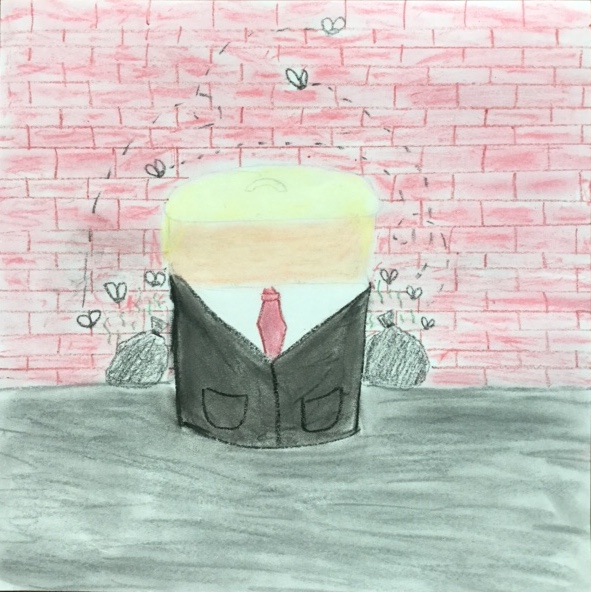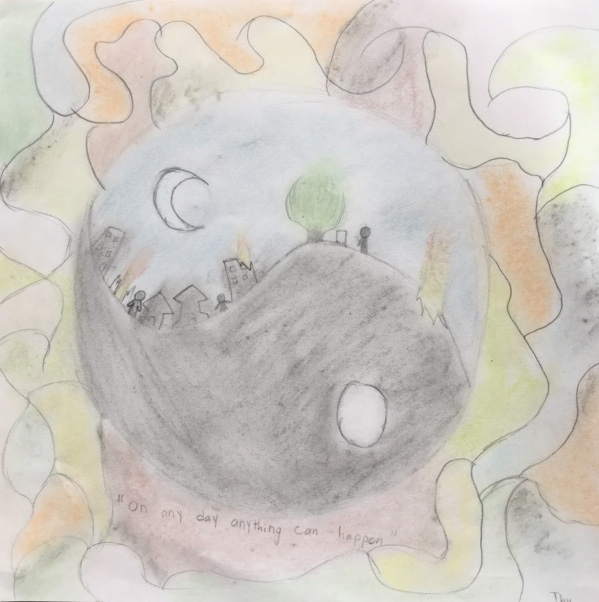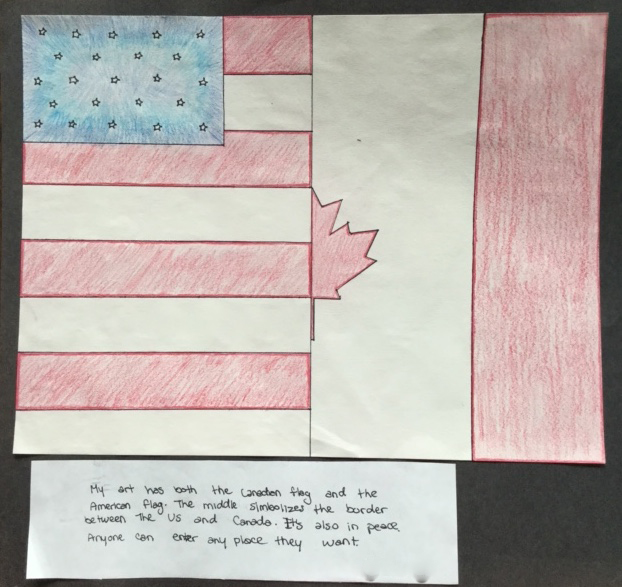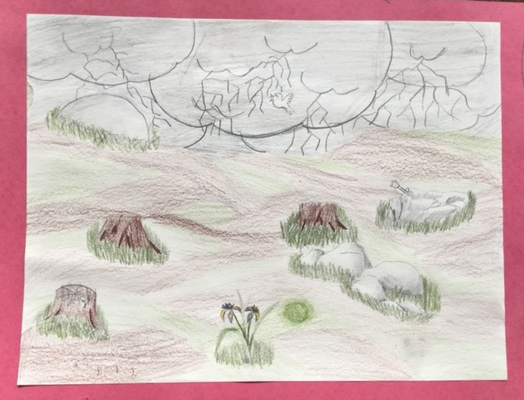 We were so impressed by Carly, the teacher we've been working with, for facilitating this type of learning experience, and we wanted to continue engaging with these students. We started planning another fundraiser/art show to coincide with Earth Day, a day that has always been important day for action for Bandidas and many others in our community. It feels particularly important to engage with youth voices on matters of the environment, as it is they we are ultimately responsible to in our pursuit of environmental stewardship, and who will ultimately be handed the task of continuing/innovating conservation. We pitched the idea of a student-led art show to Carly, and she was immediately on board.
The result of all their hard work is now hanging on our walls! Come and check it out in person, and read about it below.
Water/Air/Earth/Love for the Planet
Acrylic on Canvas
Circle painting is a collaborative art form where students work on one area of a canvas before rotating to a new position where they add to the work of the student who was previously there. They continue to move around each canvas in a circular motion until the canvas has been completed. It involves strengthening the bonds between students while working together towards a common goal, and emphasizes the roles we each play within our classroom community.
From the teachers: Using acrylic on canvas, our youngest class created a collection of circle paintings. To complement the themes of each canvas, the group talked and wrote about the ways they can help reduce, reuse, recycle, and "go green" in order to help the earth. These ideas helped students compose song lyrics which were later sung at the school's Earth Day assembly. At the unit's end, the class explored the First Peoples Principles of Learning focusing on the principle: "Learning involves recognizing the consequences of one's actions" and how the principle relates to the ways we impact the environment.
Earth Paper
Mixed Media
Natural materials from around the school were collected and blended together with recycled paper to form sludge. Using wooden frames to filter out the liquid from the sludge, a fine layer of sludge can be collected. This sludge layer is then left to dry before being carefully peeled off. Additional petals and materials were added to enhance the texture and aesthetic of the paper during the drying process.
From the teachers: Engaging students through an inquiry-based approach, our lower intermediate class asked a number of questions to cultivate their understanding of the ways they could use natural materials to meet our needs and wants. They began by asking: What is in the school garden at this time of year? What kind of art can we create with flowers and leaves from the garden? What happens when you blend petals and paper together? What colors can you make with green, purple and orange?
Scattered Emotions
Mixed Media
In an attempt to use wholly recycled materials, natural materials were used to create nature-inspired prints. Prints are arranged to resemble the shape of a circle which represents the aboriginal medicine wheel as nature plays an intrinsic role in the social, emotional, spiritual, and physical health of both the individual as well as the collective.
From the teachers: In their second response to a Bandidas initiative, our upper intermediate class created a quilt-like tapestry made using prints from natural materials students found in various spaces in the community. The art project marked the launch of a unit which will explore environmental conservation in the context of decolonization and reconciliation.

Huge thanks to Carly and the kids for the contribution of their voices to this event.